Funding is an uncertainty for future planting and replanting of trees in Rotherham, but a committee has been told it (the money) "doesn't look like it could suddenly dry up".
In a two-year program, Rotherham has planted more than 30,000 new trees, including hundreds of fruit trees, in part of the late Queen's Green Canopy, a report shows.
It is reported that more than 11,000 new trees were planted last year and fruit trees including apple, pear and plum trees were also planted.
Most of the new trees have been planted in disadvantaged areas such as Dinnington and Greasbrough.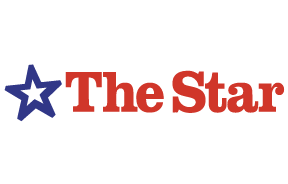 A proposal to redevelop Rotherham town center has received support from local residents and businesses
However, in yesterday's Improving Places Select commission, the committee heard how difficult it is to work with just two tree officers.
Polly Hamilton, deputy director of culture, sport and tourism at RMBC, said they currently have an arborist team of two arborists, but they are looking to hire two arborists, two seasonal tree inspectors and one arborist at the moment.
Application deadline is May 14th.
Cllr Charlotte Carter (Brinsworth) said the report talks about how the service expects 10 per cent of new plantings will not survive.
She asked if there was money for these trees and how long it would take to plant them again.
Andy Lee, Green Spaces Manager, said they had additional funding this year.
He said, "The short answer is yes, they will be replaced."
Replanting, he added, usually takes place "during the next planting season."
Cllr Carter also asked about funding for future trees, as the report notes it is "quite uncertain".
She said: "I was just wondering how uncertain we are speaking and how dire the situation is regarding the future of tree planting?"
Mr. Lee said it doesn't look like it could suddenly dry up.
He said: "There is no reason to believe that next year we will not receive as many funding opportunities as we did this year.
"We think it's going to continue like this for at least a while."
Cllr Tony Browne said there have been a few attacks on trees at Keppel station recently.
He said: "One question is how widespread is this problem and how robust is our ability to prosecute the perpetrators?"
Mr Lee said these incidents took place in "isolated areas" and said that 99% of the public think "trees are great things".
He said, "It's the exception rather than the rule."
However, Mr Lee added he would be "very interested in being prosecuted for criminal damage" if someone damages a tree.
www.thestar.co.uk

https://www.thestar.co.uk/news/politics/heavily-unmanned-tree-services-deliver-for-rotherham-but-future-funding-uncertain-4136419