Roofing manufacturer IKO South Inc. paid $5.26 million for the Clay County property in April to develop a $270 million plant that will be larger than originally anticipated and will employ more than 100 people.
Canada-based IKO Industries will manufacture residential roofing products (asphalt shingles), insulation boards (poly-iso) and commercial roll roofing.
"This is truly an intergenerational project for the community," said Crawford Powell, president of Clay County Economic Development Corp., at the May 9 Clay County Board of County Commissioners meeting.
IKO is a 72-year-old Toronto-based manufacturer of roofing, waterproofing and insulation products for the residential and commercial markets.
Derek Fee, IKO's corporate communications manager, said May 11 that IKO had purchased 80 acres in Clay County where it plans to build three plants totaling more than 650,000 square feet.
The project site is east along US 301, off County Road 218, approximately 10 miles south of Interstate 10.
The site is east along US 301, off County Road 218, approximately 10 miles south of Interstate 10. IKO purchased the woodland from Frank Spencer Ltd on April 5, 2023.
The Clay County Board of County Commissioners voted 3-2 on May 9 to exempt IKO from paying the project's full mobility fee.
The county's Mobility Fee Ordinance requires that all new developments be subject to mobility fees to fund the construction of necessary road improvements attributed to growth.
The vote on the mobility fee comes about six months after commissioners unanimously approved an incentive award for IKO Industries, codenamed Project Gator, on Nov. 22 to develop a $219 million manufacturing complex off US 301.
This investment estimate has increased.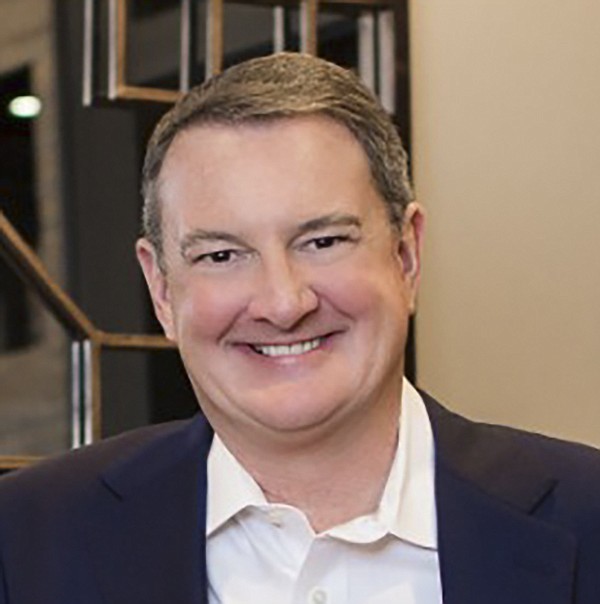 Crawford Powell, President of Clay County Economic Development Corp.
"We're pretty confident that this will be among the state's top five capital investments," Powell said in November. The expectation was repeated this week.
The board voted in November to approve an economic development grant and a physical property investment grant. The county project summary does not detail the total value of the incentives, but it could be more than $1.72 million.
The economic development grant has a term of 15 years and the tangible personal property grant has a term of three years.
The incentives are based on the investment of IKO. Once the improvements and physical property are added and the county's tax and employment requirements are met, a development agreement will be presented to the Board and IKO as per the project summary.
The project
John Annex, director of special projects at IKO Industries, told commissioners on May 9 that the initial $160 million capital investment will create 60 jobs and hopefully increase to 80 if another shift is added. This results in roof shingles.
A second factory would cost $65 million and create 20 jobs. This results in insulating panels.
A third investment of $45 million would add another factory to manufacture roll top products and shingle underlay products.
Annex said that's a $270 million investment and 100 jobs, increasing to 120 with a third shift and potentially 140 with a fourth shift.
He said IKO is applying for a building permit and hopes to get it by July to start site preparation in the fall.
"We have a three-year timeframe to build all three of these facilities," he said.
IKO would commission the shingle plant in the first half of 2025, the ISO plant in the second half of 2025 and the rolled roof plant in the first half of 2026.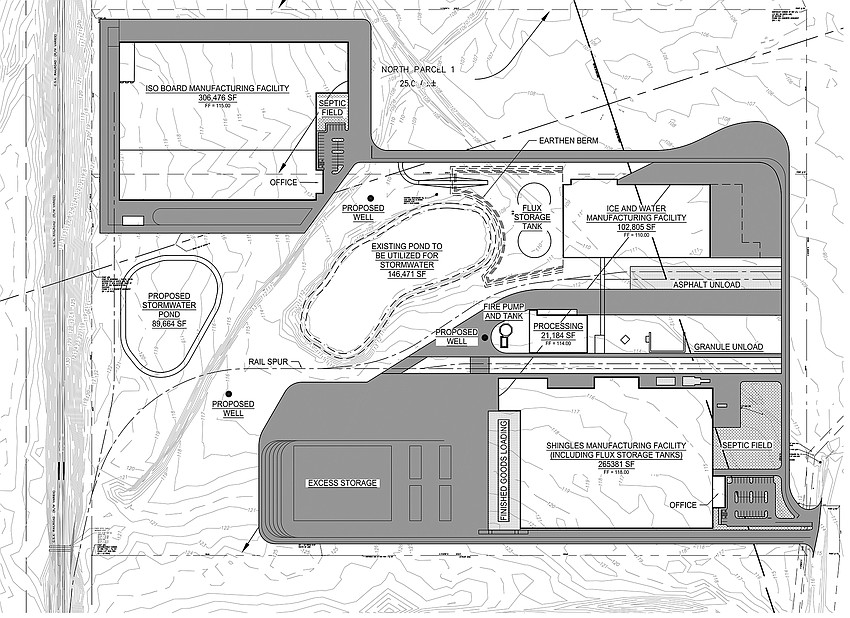 A conceptual site plan for the IKO project Gator shows several production buildings with a total area of ​​about 700,000 square meters.
A conceptual site plan for IKO South shows a 306,476-square-foot ISO (insulating board) manufacturing facility and office, a 265,381-square-foot shingle production facility, a 102,805-square-foot ice and water production facility, and a 21,184-square-foot-shaped processing building adjacent to a granulate unloading area.
Annex said the positions are full-time, permanent and all would receive full health insurance, life insurance, long-term disability, a 401(k) matching program and tuition reimbursement.
He said IKO has closed two plants in the last decade because they are 60 or 70 years old and obsolete. "When we build a plant, it usually lasts for 40 to 50 years."
Raw material will arrive by CSX rail and truck and depart by truck.
Commissioner Mike Cella said the jobs would cost an average of $50,000 to $60,000 a year. A previous project summary said the project would create jobs paying at least 101% of Clay County's median annual wage of $42,564.
The commissioners discussed the exemption of 75% or 100% of the mobility fee and agreed on 100%.
Cella said the mobility fee of about $600,000 was offset by "the millions of dollars they're bringing to the table, the millions of dollars that we're only getting in property taxes, and the economic impact of a hundred jobs." compensated for an average of between $50,000 and $60,000 per year."
Powell told commissioners that the taxable value to the county, school system and other taxable entities is expected to exceed $2 million per year due to early impact.
In an email on May 11, Fee said more than 100 people are to be hired, but that is subject to how demand increases as the plants come online, "which would allow for that number to be expanded if we are about." add new production teams beyond the original number."
He said wages would vary by position. Some roles include craft trades, skilled workers such as engineers, but also machine operators, office or technical roles, and some roles for forklift drivers or warehouse workers.
"There's a range of wage rates that will be involved," he said.
The company has hired a plant manager. Fee said hiring staff who would require training at another IKO site will take about a year. Vacancies are published on iko.com.
The timing of the project depends on the permits, he said.
"If everything goes as planned, we hope that the commissioning of the three production lines will be completed between mid-2025 and mid-2026."
He said that "groundbreaking will occur later in 2023."
Annex estimates that 150 to 200 construction workers will be on site every day during development.
Fee said the final drawings have not yet been completed and IKO has not yet made a final decision on the contractor and architect.
The last two shingle plants — Sylacauga, Alabama, in 2014 and Hillsboro, Texas, in 2018 — were built on 250,000 to 300,000 square feet. "We anticipate that the three plants will have a combined area of ​​more than 650,000 square feet once things are completed."
Clay County
Powell previously said the project's original request for information was in April 2021.
He said the project came from JAXUSA Partnership, the economic development division of JAX Chamber, which works with seven counties in Northeast Florida, including Clay.
Fee said IKO chose Clay County for many reasons.
"Local and state governments have supported our proposal and we felt really welcome in this project," he said.
"The size of the property and its proximity to major highways and rail links is a combination that's not always easy to find."
Fee said there is "a large population that allows us to recruit and hire talented people locally to become part of our operations team."
The location is able to support a large potential customer base that IKO serves from other locations.
"It is also reasonably close to the $363 million investment in our fiber optic operations that we recently announced in South Carolina, which will help support this new facility in Florida," he said.
Fee said the Clay County project is the first of its kind for IKO, "as we have never built all three of these production lines on a single campus, although we have separate sites for each elsewhere in our operating system."
According to IKO.com, the family business is a global leader in the roofing, waterproofing and insulation industry for both residential and commercial markets.
The company operates more than 35 manufacturing facilities throughout North America and Europe.
IKO South Inc. was registered with the State on January 25, 2022.
In North America, the headquarters are in Brampton, Ontario.
US headquarters are in Wilmington, Delaware.
"The interesting thing for me is that it is a fourth-generation family business. It's pretty cool to be able to continue a family business in the challenging market that everyone faces," said Powell.
www.jaxdailyrecord.com

https://www.jaxdailyrecord.com/news/2023/may/12/iko-industries-buys-clay-county-land-for-270-million-roofing-products-plant/