Under the Belfor umbrella, 1-800 Water Damage is a restoration company with more than 154 locations across the United States.
Winner: 1-800 water damage
Finalists: PuroClean and recovery 1
In a growing segment that offers services such as water, fire and storm cleaning, there is always a market for disaster recovery franchises, and numerous brands compete in this space.
According to our analysis, 1-800 Water Damage came out on top at the Zor Awards as it showed a strong pace of opening – it went from 97 to 154 between 2019 and 2021 – and offers prospective owners a solid insight into the financial performance of its item 19. The Fees are consistent with other concepts, and as it's rather small in terms of site count — PuroClean has close to 400 by comparison — means there's room for expansion.
The brand's success is fueled by the support 1-800 Water Damage receives from its parent company, the Belfor Franchise Group, which owns several other home service concepts including Chem-Dry, Hoodz and The Patch Boys. Franchisee Joanne Sandberg, who operates 1-800 Water Damage in three Washington state markets, has experience with another Belfor brand and said it is a great help.
"The Belfor background that comes with the franchise makes the choice easy," Sandberg said. "The team members there are active and engaged. They are a huge restoration company and we know we have their support."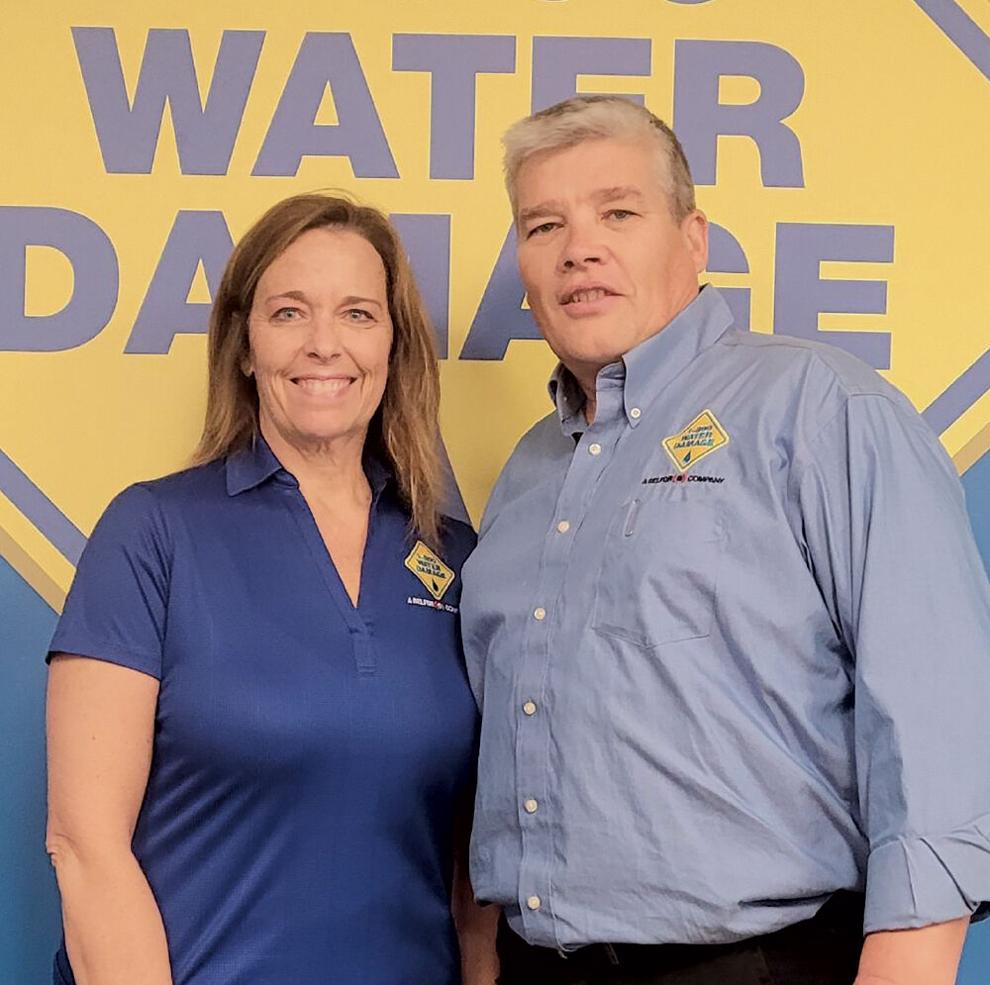 Joanne and Tod Sandberg operate 1-800 water damage locations in Washington state.
Along with 1-800 Water Damage, Sandberg and her family have operated Chem-Dry carpet cleaning franchises for nearly 30 years. Sandberg said she wants to expand into water damage restoration, but is struggling to get a foothold in that sector with the Chem-Dry brand.
The Sandbergs started with locations in Takoma and Olympia, and then added Seattle about a year and a half ago. Just the name 1-800 Water Damage is another benefit, she noted.
"We really have a lot of momentum with this," Sandberg said. "It was also developed here in Seattle, so it was already well known in our area."
Kevin Krull, a franchisee in Ann Arbor, Michigan, said the owners' support was a benefit. "1-800 Water Damage isn't just a franchise, it's also part of Belfor, and those ties are tremendous," Krull said. "They help and coach you in running the business you want to run. Most franchises say, "We want you to run it this way." With 1-800 water damage, they want you to meet minimum goals, but they also want you to meet your personal goals, and there are several avenues you can take , to get there."
Before becoming a franchisee in 2017, Krull was an apprentice plumber and owned a lawn care business and a garbage disposal business. After that effort, Krull said he wanted to do something more sustainable and decided to participate in a 1-800 water damage discovery day.
"What you don't know hurts you, and there's a lot more trial and error when you're an independent operator," Krull said. "By joining this franchise, they can streamline a lot of things for you."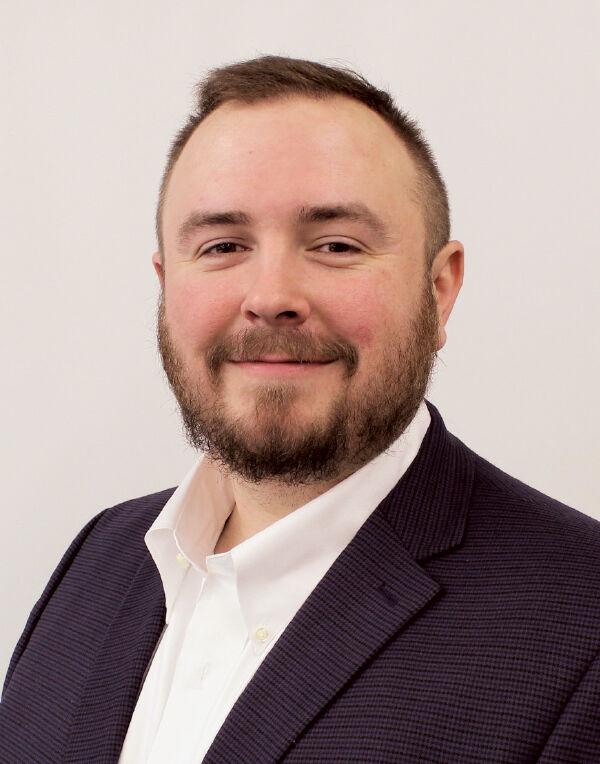 Franchisee Kevin Krull owns two locations and intends to acquire a third in the future.
Krull owns two locations and intends to purchase a third, which he says is common for franchisees in the Belfor system. "The people that are franchisees with 1-800 Water Damage are reinvesting in the different brands that we have, and I think that speaks volumes for Belfor's corporate support," Krull said. "We have people buying other brands left and right in our system."
Krull said the franchisor is also responding to recommendations from owners. Krull, a member of the system's Franchise Advisory Committee, said the group had been talking about adding more recovery services to the mix, and 1-800 Water Damage responded.
"We were an ambulance-only company, and people wanted to push the rebuild," Krull said. "Everyone wanted more support on this side and they added a whole training program on how to do rebuild projects and how to do estimates."
Regarding the challenges, both Krull and Sandberg cited the manpower required for the operation.
"Restoration is complicated and you have to know what you're doing," Sandberg said. "So hiring is always a challenge, but again, brand awareness helps."
Krull said because his business often responds to severe storms that hit the area, he must carefully balance staffing to avoid being overstaffed or understaffed.
Despite the great effort that goes into the hiring process, Sandberg said her family is sticking with the brand over the long term.
"We're here to stay," Sandberg said. "The support and training you get is great and the insurance carriers really get to know us so it's easy to get work."
1-800 water damage
positive
The brand benefits from a high level of recognition and the easy-to-remember name gives franchisees a marketing advantage.
Franchisees have a lot of support and connections through parent company Belfor.
Exercise caution
Restoration services are complicated and technicians require specialized training, which means hiring can be challenging.
Based in Ann Arbor, Michigan, 1-800 Water Damage is part of the Belfor Franchise Group portfolio. Remediation services include water and flood damage, mold remediation, wastewater treatment, fire and smoke damage, and residential and commercial building cleaning. It has more than 150 locations.
'Zor Awards 10 categories

window shopping
Finalists: Nothing Bundt Cakes, The Vitamin Shoppe and Wild Birds Unlimited

Sweat it out
Finalists: Anytime fitness, crunch fitness and retro fitness

through the disc
Finalists: Donato's Pizza, Papa John's and Pizza Ranch

Aging America
Finalists: ComForCare, Homestead and Interim Healthcare

office space
Finalists: City Wide Facility Solutions, Office Pride and Oxi Fresh Carpet Cleaning

broken bread
Finalists: Capriottis, Cousins ​​Subs and Firehouse Subs

dirty work
Finalists: 1-800 water damage, PuroClean and restore 1

Healing Touch
Finalists: Physical Therapy & Balance Center, My Eyelab and QC Kinetix

Fashion Forward
Finalists: Mainstream boutique, Once Upon a Child and Plato's Closet

sweet tooth
Finalists: Andy's Frozen Custard, Handel's Ice Cream and Jeremiah's Italian Ice

'Zor Awards Introduction

How we chose the Zor Awards
www.franchisetimes.com

https://www.franchisetimes.com/franchise_times_cover_stories/1-800-water-damage-wins-franchise-times-zor-award-as-top-brand-to-buy/article_11a36752-af07-11ed-96c3-0b9cd08af835.html