Some of the machinery used by the crew, including a chainsaw, is shown here at a construction site in Starkville.
We take a look at Wilson's Tree Service around the Golden Triangle to see what a day in the life of workers looks like.
STARKVILLE, Miss. (WTVA) – Trees and other plants sometimes need to be pruned and even removed.
Licensed tree surgeon Jeff Wilson owns and operates Wilson's Tree Service.
They trim, cut and remove trees, grind stumps and much more.
They primarily serve Starkville, but they travel to places like West Point, Columbus, Eupora, Louisville, mostly in the immediate area.
"You know we're cutting down trees, it's dangerous, and, uh, it's dangerous, and you can get hurt or even killed if you're not, you know, uh, careful," Wilson said.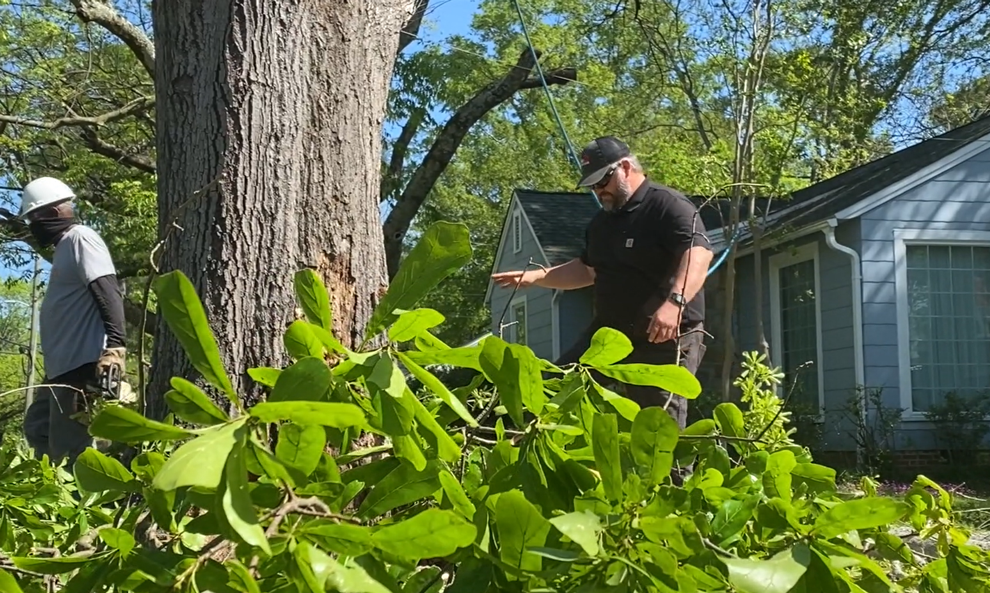 Jeff Wilson recently works at a construction site to remove a tree in front of a house.
"I would recommend that anyone who wants to get into this industry do an apprenticeship. He has to work under someone for a while to learn how to be safe or how to use the equipment properly."
Wilson says he has been in tree service for about 15 years now.
He also doesn't have a physical office for his business. He goes straight to the jobs.
"Playing with the saws and the equipment, you know, that's every boy's dream."
Click here to go to his business Facebook page.
He can also be reached by phone at 662-722-0646.
www.wtva.com

https://www.wtva.com/news/skilled-to-work—working-in-tree-services/article_a4420c10-e834-11ed-8296-9391d68ae049.html