Mr. Mike Brock of Mr. Mikes Plumbing Company and co-founder of Trenchless Pro is pleased to announce that they have acquired CFM Auto Pro. The company is now called My Calgary Mechanic and specializes in European auto repair services. Mike Brock co-founded Trenchless Pro. This company operates some of the most diversified and leading construction companies in the Calgary area. Parallel to Trenchless Pro, Mr. Mike owns Mr. Mike's Plumbing & Drain Cleaning Calgary. This company has grown to become one of the most reputable companies in Calgary providing world class plumbing and repair services.
My Calgary mechanic
Mr. Mike is recognized as an industry leader in the construction industry, including plumbing and other construction sectors. Mr. Mike is delighted with this new acquisition of CFM Auto Pro, now renamed My Calgary Mechanic. This company specializes in European car repair services. A team of qualified and trained technicians specialize in providing car repair services for European vehicles only. Vehicles imported into Europe need special hands with the right skills and expertise using the right tools. These services differ from the services offered for local brands.
At My Calgary Mechanic, all technicians handling European vehicles are certified and trained to repair and service all European car makes and models. Calgary's world-class car care services include services from trained European car specialists; pick-up and delivery service; specialized diagnostics; digital inspection; use of certain European oils; and 2 years or 40,000 km warranty. The workshop has a spannable area that allows the mechanics to work freely on the car. They use state-of-the-art tools and devices that help identify and prevent underlying problems. The teams here are just as competent and trained as any other major brand dealership in the country.
What sets My Calgary Mechanic apart from the crowd is their transparent communication and high quality workmanship. Customers can always trust the team with their expensive cars and receive open and honest suggestions about the services provided. Customers are given enough time after the service recommendations without pressure to decide to have the services done here. Their main priority is to ensure passengers travel safely. From car pickup to delivery, car owners can rest assured that their car is in good hands and performing at its best.
To learn more, visit https://mycalgarymechanic.ca
About My Calgary Mechanic
Established in 2013, My Calgary Mechanic provides fair and reliable auto repair services in Calgary. The family business has more than 60 years of experience and is known for its 5-star quality service. Formerly known as CFM Napa Autopro, this auto repair shop offers various service packages for 6,000 km; 24,000km; 48,000 kilometers; and 96,000km.
###
Contact
My Calgary mechanic
Telephone: 587-749-1059
Website: https://mycalgarymechanic.ca/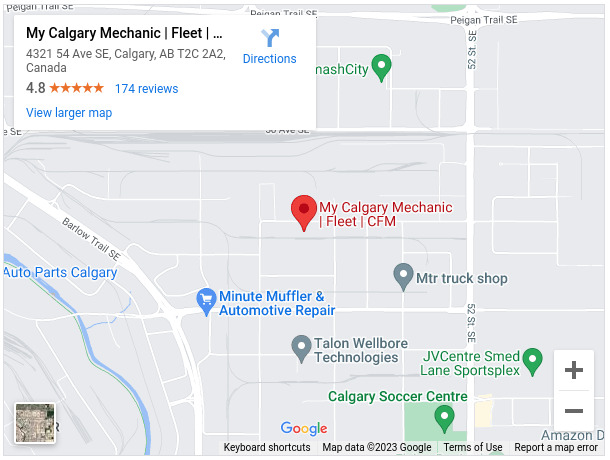 Newsroom: news.38digitalmarket.com
Release ID: 600471

www.benzinga.com

https://www.benzinga.com/content/32192003/mike-brock-of-mr-mikes-plumbing-and-trenchless-pro-acquires-cfm-auto-pro