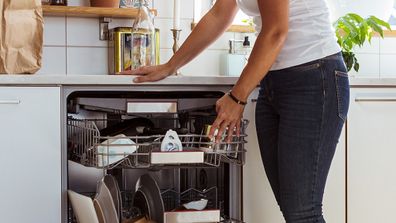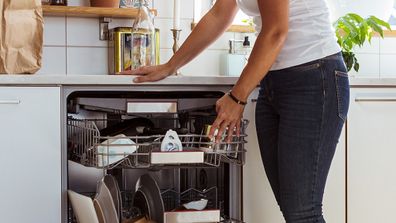 dishwasher are brilliant at cleaning kitchenware and are said to have a long list of all sorts of weird and wonderful items.
However, an appliance repair technician has warned against putting anything in it other than dishes as it could be dangerous for us, our pets and the dishwasher itself.
Renae, who posts advice and tips on household appliances on her TikTok page @renduhShe was responding to a video from the Tru Earth Movement brand.
Watch the video above.
The laundry brand's TikTok video claimed "weird things" like dog toys, hats, hairbrushes, toothbrushes and sponges could be cleaned in the dishwasher.
But Renae slammed that advice and explained why it was wrong.
She first addressed dog toys, saying dog toys can only go in the dishwasher if the toy or its packaging says it's dishwasher safe.
CONTINUE READING: An ode to the $8 anti-stain pen that goes everywhere with me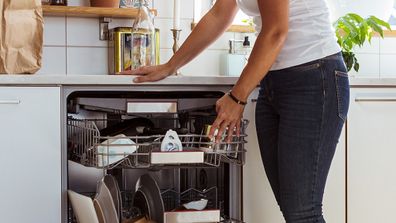 The dishwasher is a brilliant cleaner, but it can't clean everything. (Getty Images/Maskot)
"There are many dog ​​toys that are not dishwasher safe. First, because many of these materials could melt or warp in the dishwasher, and second, because many of these materials are absorbent — dishwashers are made for dishes that aren't very absorbent," she said.
"If you put the wrong stuff in the dishwasher and accidentally run chemicals like dish soap through it, it can get into the dog toys and potentially poison them."
Renae wants people to stop putting non-kitchen items in the dishwasher. (TikTok/@renduh)
Coming to the hats, Renae explained that the plastic rims warp in the dishwasher. She also noted that the care instructions on the hat she was holding in the video said hand wash only, so she can't even put it in the washing machine.
Renae said toothbrushes shouldn't go in the dishwasher for the same reasons she listed for dog toys and hats
As for hairbrushes, Renae claims that the plastic they're made of isn't designed to go in the dishwasher.
She also warned that hairs in the hairbrush are likely to get stuck in different parts of the dishwasher and "cause a lot of problems."
CONTINUE READING: Expert Reveals Why You're Probably Using Dishwasher Tabs Wrong
Toothbrushes only need to be air dried to be clean enough to use and then discarded after a few months. (iStock)
While we can probably all agree not to put dog toys, hats, hairbrushes and toothbrushes in the dishwasher, Sponges are something that many recommend for cleaning in the dishwasher.
But the appliance repair tech was pretty adamant about not putting sponges in there because they can absorb any chemicals that get into the dishwasher.
Instead, she suggested microwaving your damp sponge for 30 seconds to clean it, but only if it's not plastic or contains metal
CONTINUE READING: A $1.90 Coles purchase topped CHOICE's dishwashing detergent rating
As you might expect, sponges were the hot topic in the comments. People were particularly curious Sponge daddy spongeswhich state on the packaging that they are dishwasher safe.
"I've seen more than one sponge say, 'Don't microwave, clean in the dishwasher,'" said one.
"I'm watching this while my dishwasher is running with the sponge in it," commented another.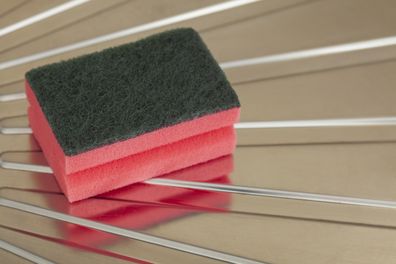 Sponges can be soaked in a bowl of vinegar overnight instead of in the dishwasher. (Getty Images/iStockphoto)
Renae ended her video by admonishing "common sense" when using the dishwasher.
"The only things you should wash in your dishwasher are the things you want the dishwasher to wash, like dishes," she said
Tru Earth responded to Renae's criticism of her video about weird things you can clean in the dishwasher in the comments section of her TikTok.
"Thank you for introducing us to your page. We don't recommend anything that we don't try first," the brand said.
CONTINUE READING: The top three things you should never put in the dishwasher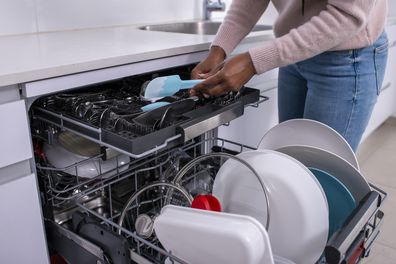 There is no harm in simply putting the dishes in the dishwasher. (Getty)
It turns out that dog toys and toothbrushes aren't the weirdest things people have cleaned in their dishwasher.
More than one person in the comments said they know someone who cleans their toilet brush there. And recently, a TikTok video of a person putting a toilet seat in the dishwasher went viral.
"They were helping clean up after a dinner party and they had put their toilet brush in the dishwasher with dishes. You can't eat at everyone's house," said one.
For a daily dose of 9Honey, Subscribe to our newsletter.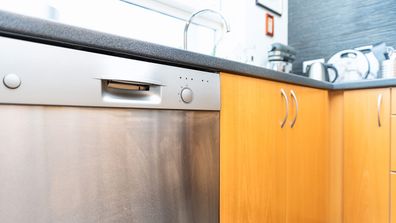 20 mistakes you might be making when using your dishwasher
honey.nine.com.au

https://honey.nine.com.au/living/cleaning-hacks-appliance-expert-warning-dog-toys-hairbrush-sponge-dishwasher/1464c341-4563-48b4-b7ae-83930f9b12e1